The weathers gradually cold. Its the best time for orienteering again.
This year, the sponsor kept the secret of destination –Fu Qing NanYu village until the very last day. Early in the morning, IQ members were heading for the destination with great interests in a light rain.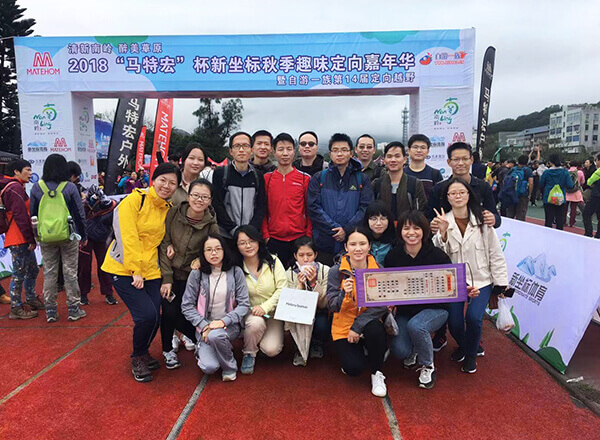 Taking the bus to the destination, nearly 1,000 participants gathered in the Nanling village primary school. Everyone couldnt wait to start. This was the second time for IQ members to join in orienteering, our new colleagues were also full of expectations. Since the weather was a bit cold, the sponsors had warmly prepared local snacks for everyone. Give them a like! After snack time and getting the map, all the teams started out immediately.
Orienteering, as the name implies, with the help of maps and compasses to find specific locations. In the process, we needed to cross the village and the mountains. The roads in village were muddy after rain as well as the terraces and mountain paths. But walking in the fields and mountains to enjoy the natural farm scenery, gurgling streams and misty hills was also a kind of fun.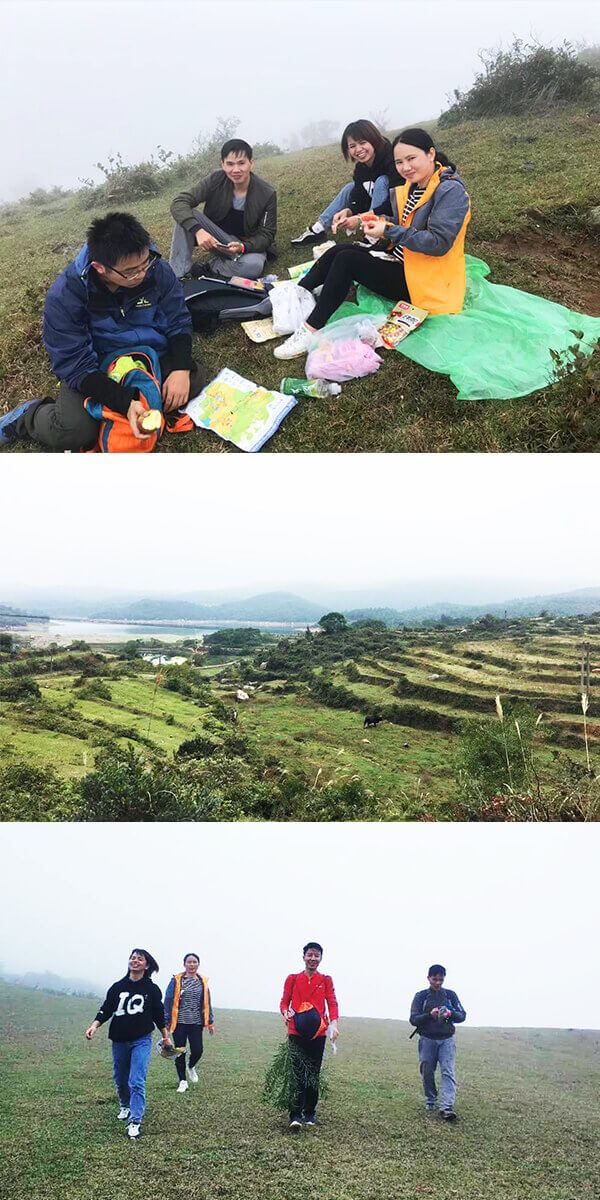 Look! Our leader Mr. Wang was Concentrating on the map and theapple!
However, orienteering was not only a physical test, but also a battle of intelligent. The little points were hidden in unexpected places: under the bridge, on the lintel, in the field, on the branches Finding out the right place but lack of points often drove us mad. Most of us only got about 10 points in a day.
Can you find them in pictures? PS: Mr. Wang was rushing ahead again.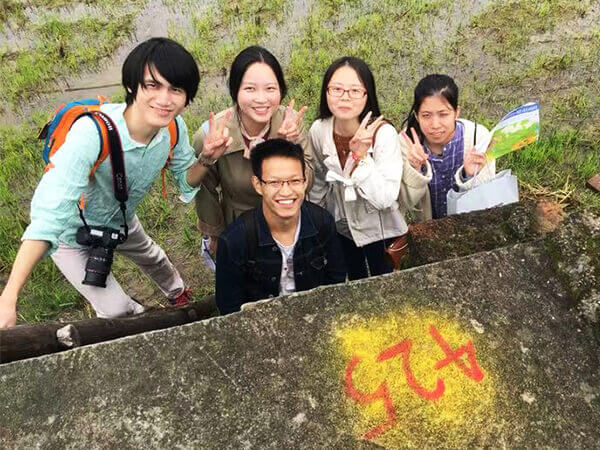 Hooray! One of our teams finished fourth in the late afternoon. How excited they were!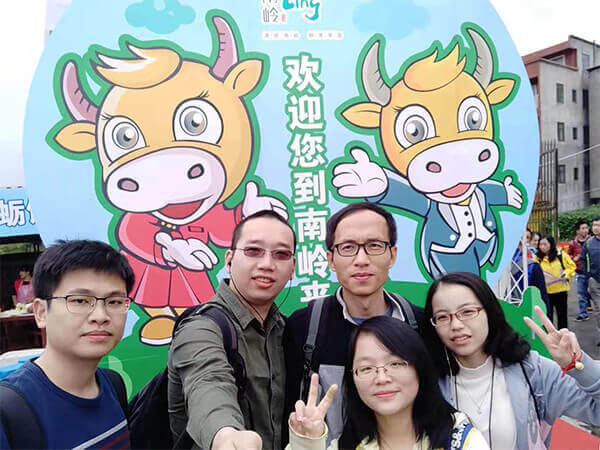 Through this activity, IQ members has supported each other and solved problems together. We had a deeper understanding of collaboration.
See you next year!