To explore more inspirational ideas of interactive solutions, during February 25 - 27, 2020, catching the tail of February, IQ came on stage in 2020 GESS Dubai Exhibition.
In 2020 GESS Dubai, IQ presented IQTouch Interactive Displays and Q-NEX Digital School Management Solution.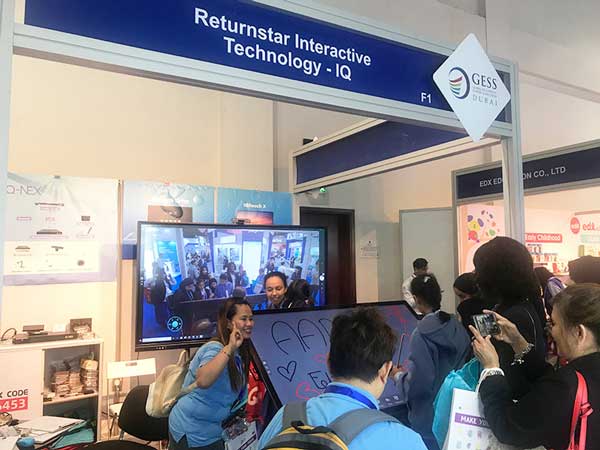 IQTouch X Series - Capacitive Touch
It has 3 features that set it apart from other IFP series: 20-point capacitive touch, built-in HD camera providing 1080p video transmission and array microphone collecting sound within 10 meters.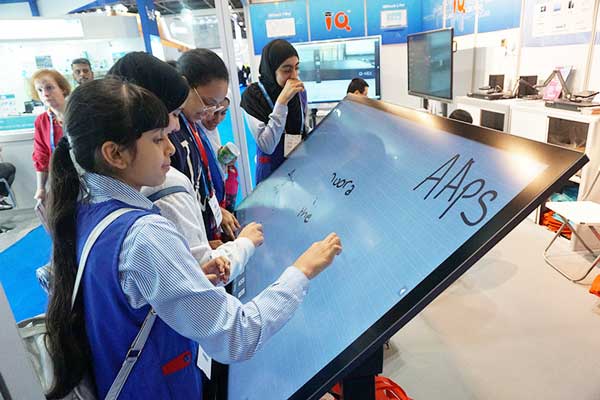 IQTouch T Series
IQTouch T Series features 20 points multi-touch and stunning 4k image clarity. It is an Android 8.0 based interactive panel and loaded with Windows 10 Pro. Built-in annotation software makes on-screen annotations with ease. Screen mirroring software gives teachers an enhanced presentation to collaborate with mobile technology more easily.
IQTouch C Pro:
IQTouch C Pro is powered by Android 8.0 as well as Windows 10 Pro. It features 20 points of multi-touch. WIth IQShare Lite, the laptop screen could be instantly shared and displayed in IQTouch C Pro with no cables, no set-up, no waiting.
IQTouch L Pro
IQTouch L Pro series support 20-point touch. Cooperated with IQ Conference camera and microphone, its built-in wireless screen projection software and whiteboard software can achieve an interactive conference solution.
Q-NEX
With various educational hardware entering classroom, modern campuses are in need of better utilization of the technology – this is where Q-NEX comes into play. Q-NEX is a solution which teachers can manage classroom devices via a control panel on a lectern or on wall, while school admins can manage all classroom devices and school AV distribution from a public CLOUD. We believe Q-NEX will be an indispensable part of modern digital school and smart city as well.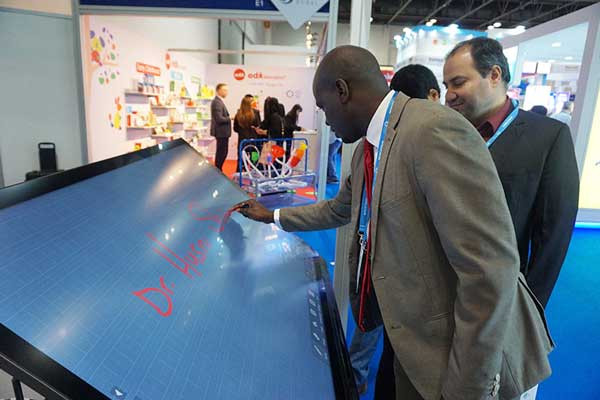 To experience the power of IQ interactive solutions, welcome to join us in next stop: 2020 InfoComm SEA in Thailand!