As one of the most influential educational exhibitions in the Middle East, GESS Dubai has always been a concern for practitioners in the world. IQ with its core products to attend the GESS 2019, continuously enhanced itself through exchanges and cooperation with top peers around the world, and contributes to the development of education in the Middle East. Our booth was A30 this year.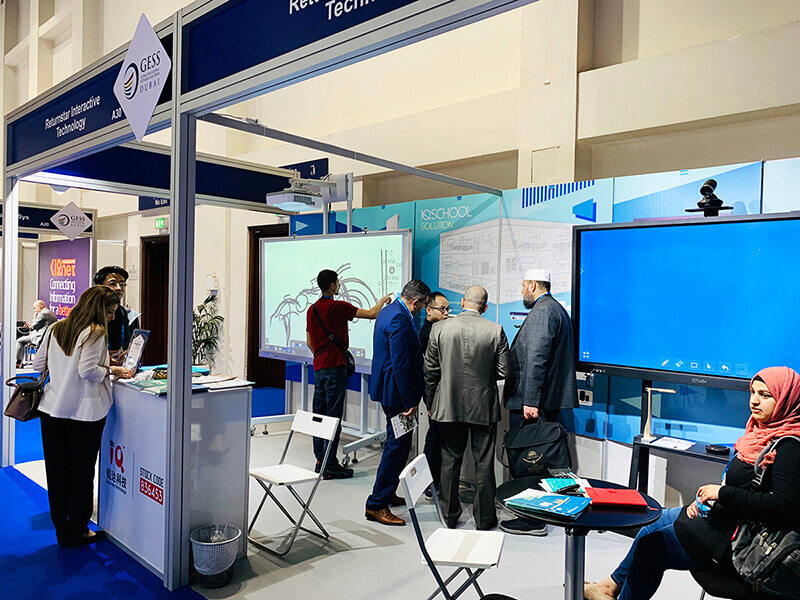 IQAiOGR519 NEW Model has been exhibited, with OPS, audio amplifier, wireless microphone and can power on/off the unit and projector with one button. In addition, it uses infrared touch technology to support 10-point touch and can be connected to the?external document camera. The concise appearance design is ideal for medium-sized classrooms or conference rooms. The IQAiO can also be used with the wireless document camera which exhibited at the same time.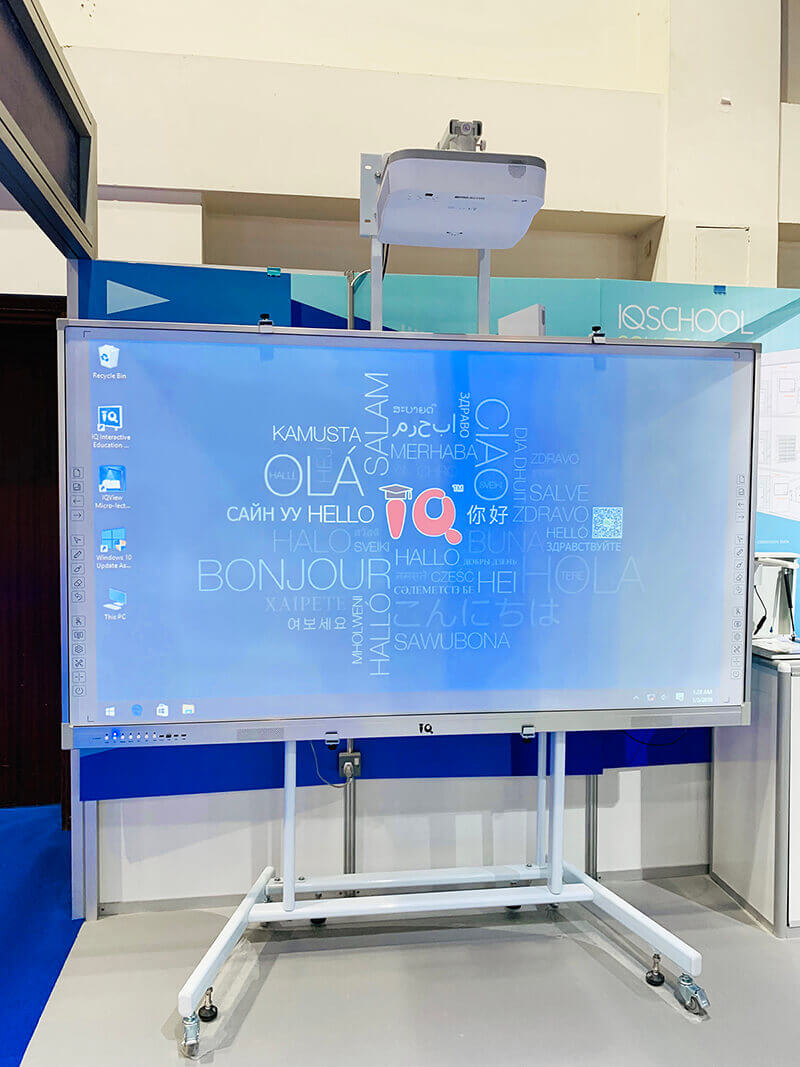 The wireless document camera IQView E3820 and IQView E3821 use 2.4G wireless technology. Teachers can get rid of the shackles of the wires and supports take the IQView to the student seat, so that each student can display his own learning results. IQView can be wirelessly connected to the teacher's computer, interactive whiteboard, interactive flat panel, or offline to be used.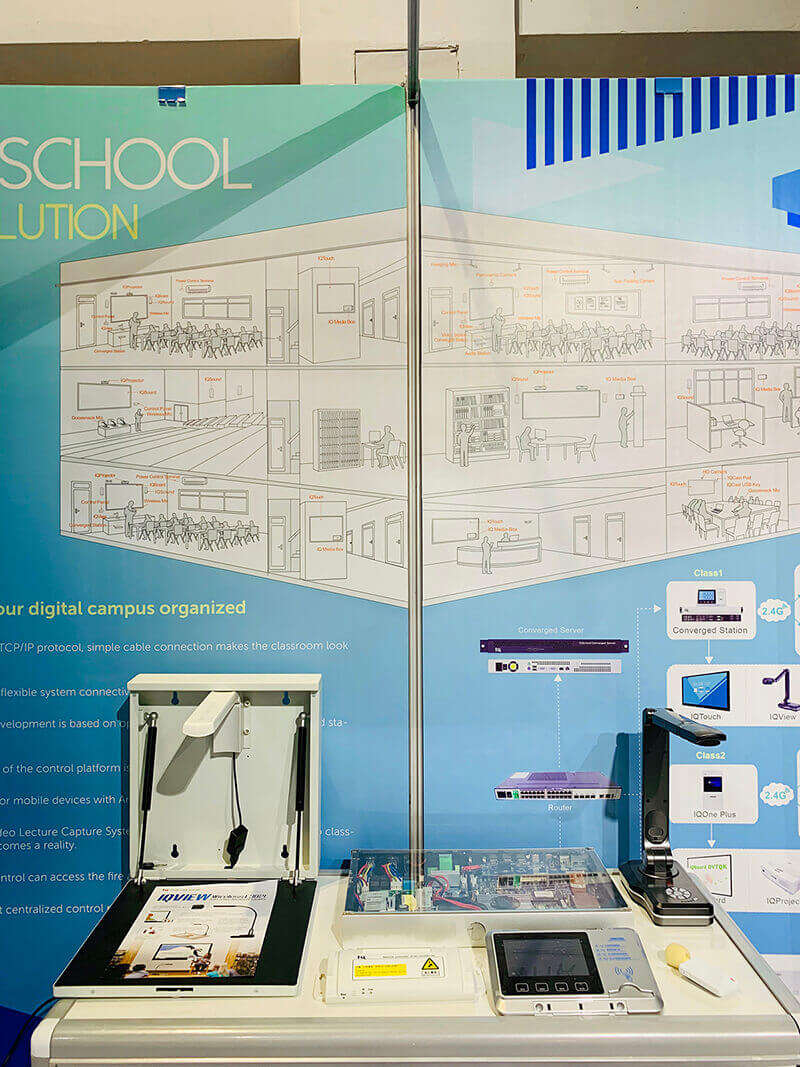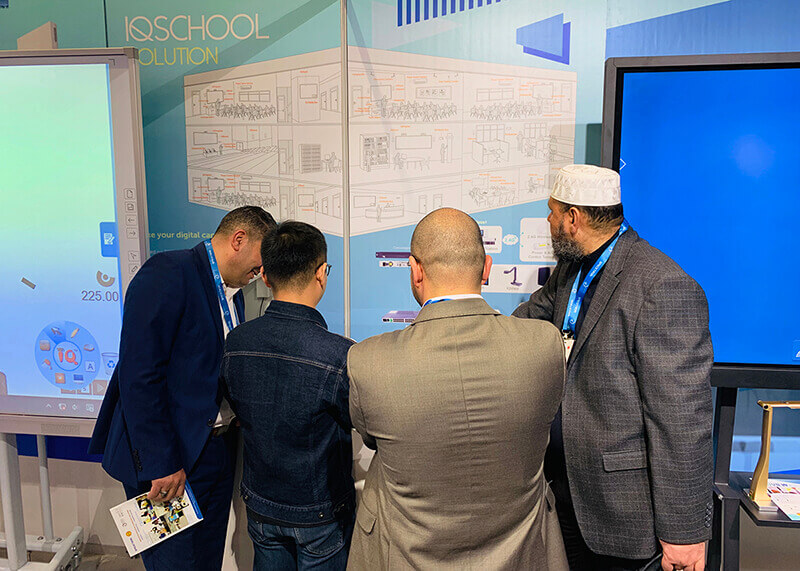 IQ received a lot of consultations from customers, including star products – IQTouch C Pro with built-in wireless presentation system. IQTouch C Pro cooperates with the wireless IQShare Lite so that computer and the interactive flat panel can be real-time synchronized. Which improve classroom or meeting interactive efficiency.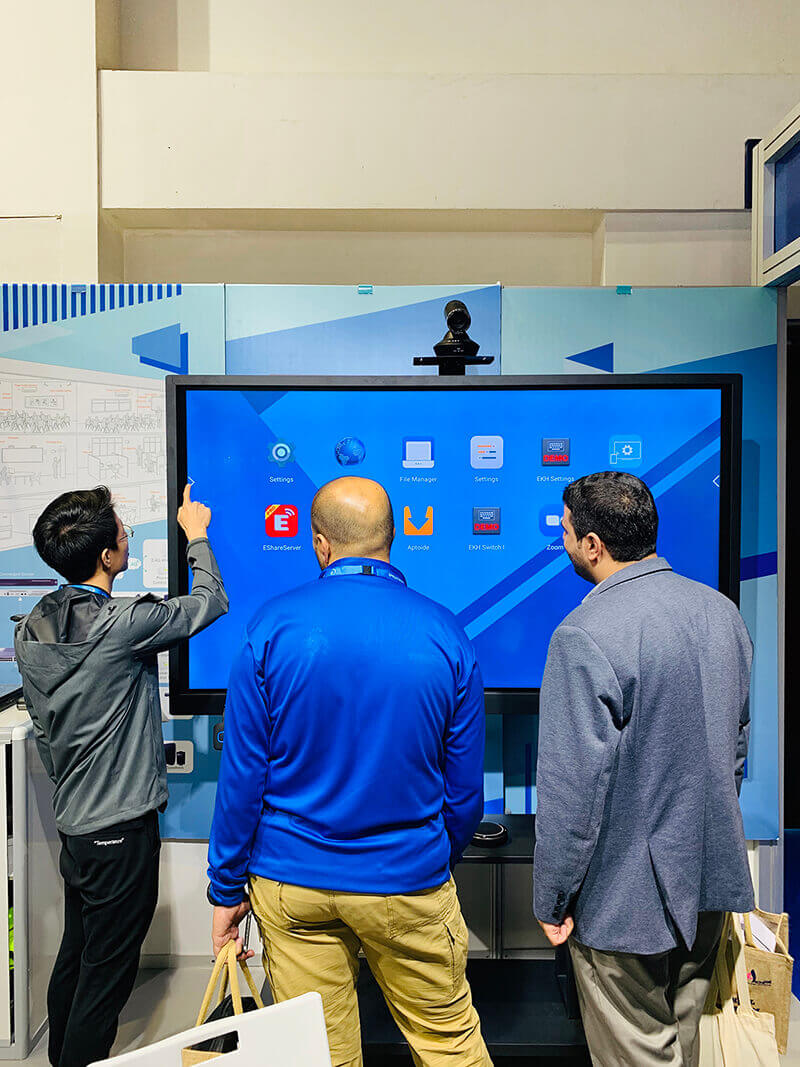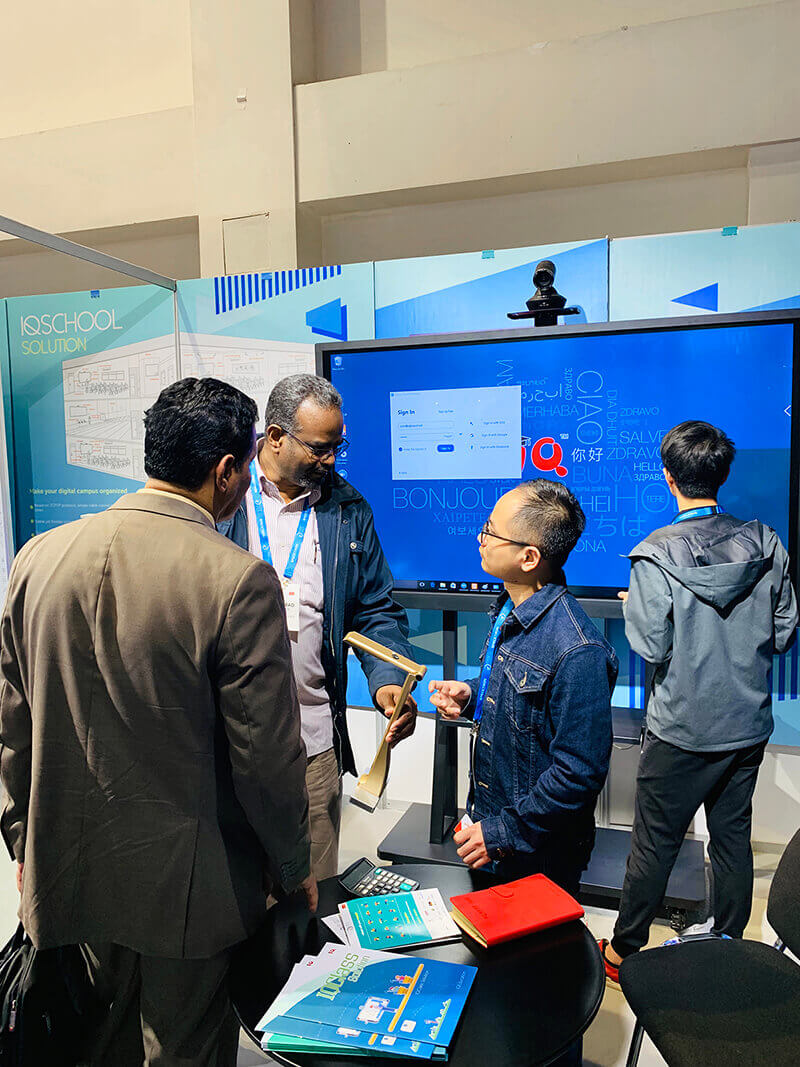 Of course, our products are more than just these, find more details with the official website: www.iqboard.net or send us an email at IQBoard@iqboard.net and look forward to working with you!