India, as a populous country in the world, they regard education as a huge cause that cannot be ignored. Every year, the Indian government pays great attention to the development of education.
DIDAC INDIA is the only and most influential trade event in the region of Educational Material, Training and Technology-based solutions for all levels and sectors of the Indian Education and Training Industry. It is a platform to reach out to thousands of leaders and professionals from across the globe and be visible in the fastest progressing education industry.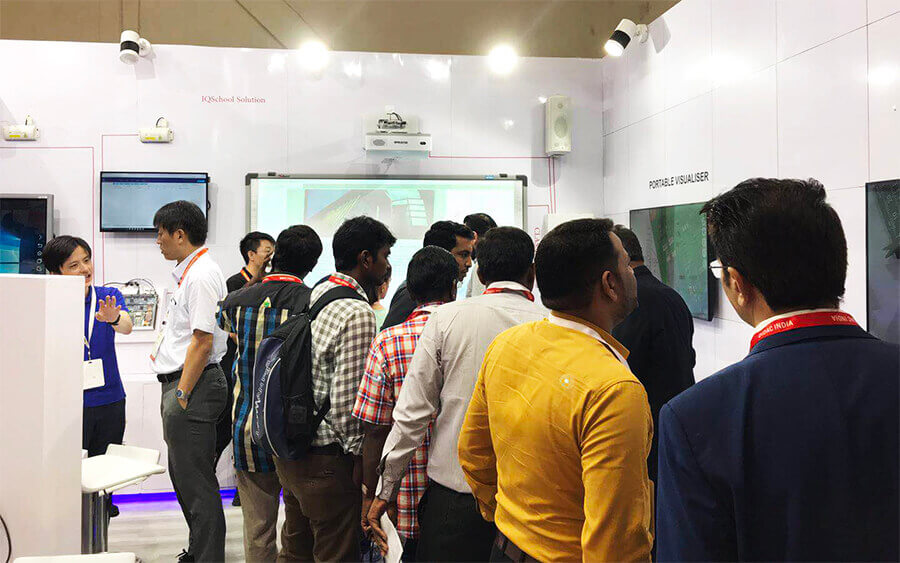 This year, IQ and partner ELMO joined in the DidacIndia 2018 exhibition, Booth number: B23. At this exhibition, IQ displayed the concise version of IQSchool Solution, including a 92-inch infrared interactive whiteboard with the latest IQOne S2 multimedia teaching AIO, an ultra-short focal laser projector IQProjector V2. Meanwhile, there was a new IQTouch C Pro interactive flat panel, an A/C & power control terminal, a 2.4G wireless microphone and the passive speaker IQSound Plus.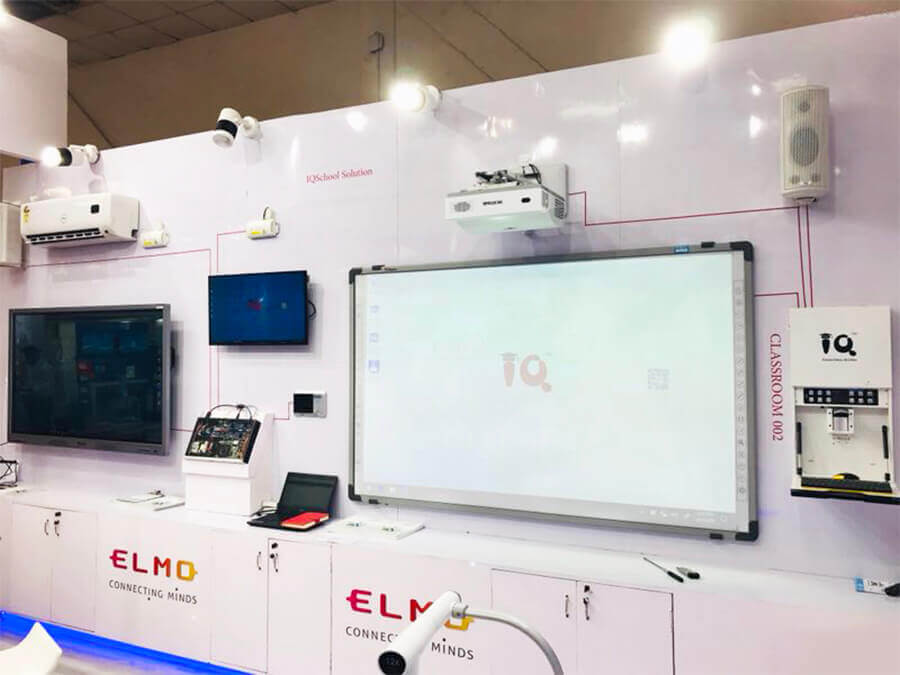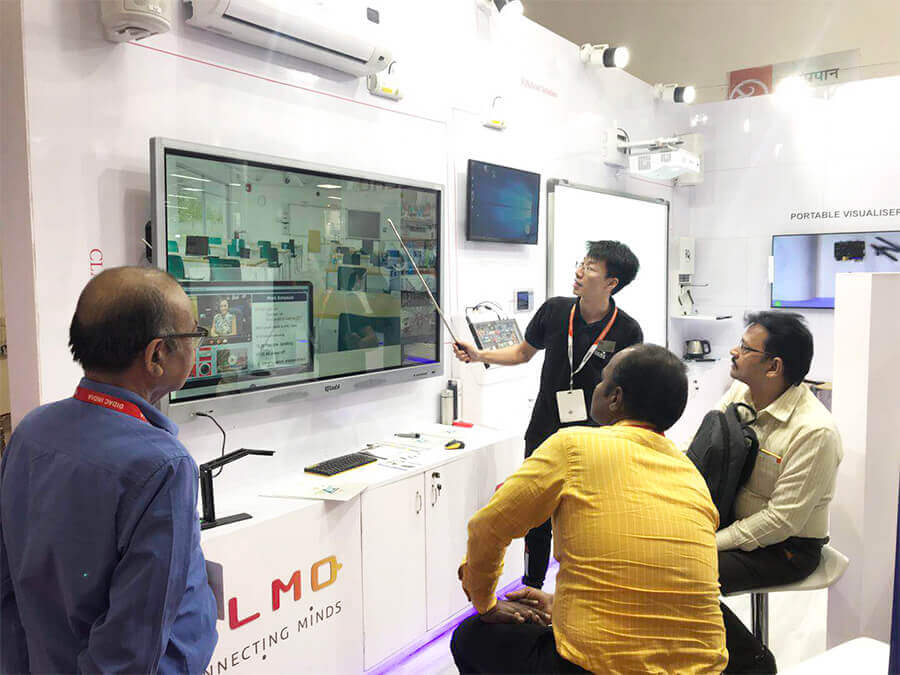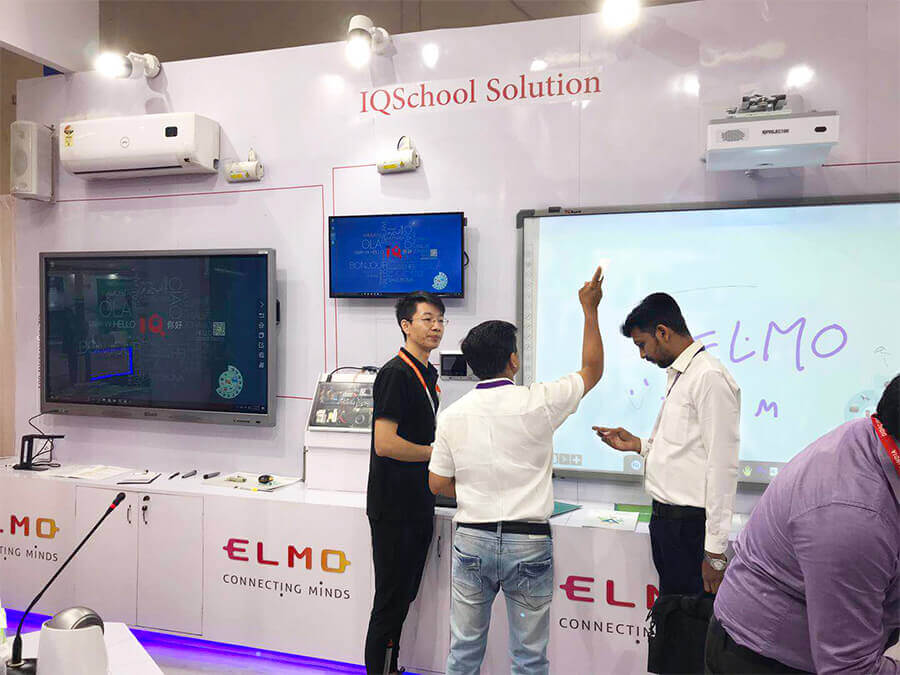 We took an IQSchool Converged Station V430 apart, so that the simple internal structure can be clearly seen.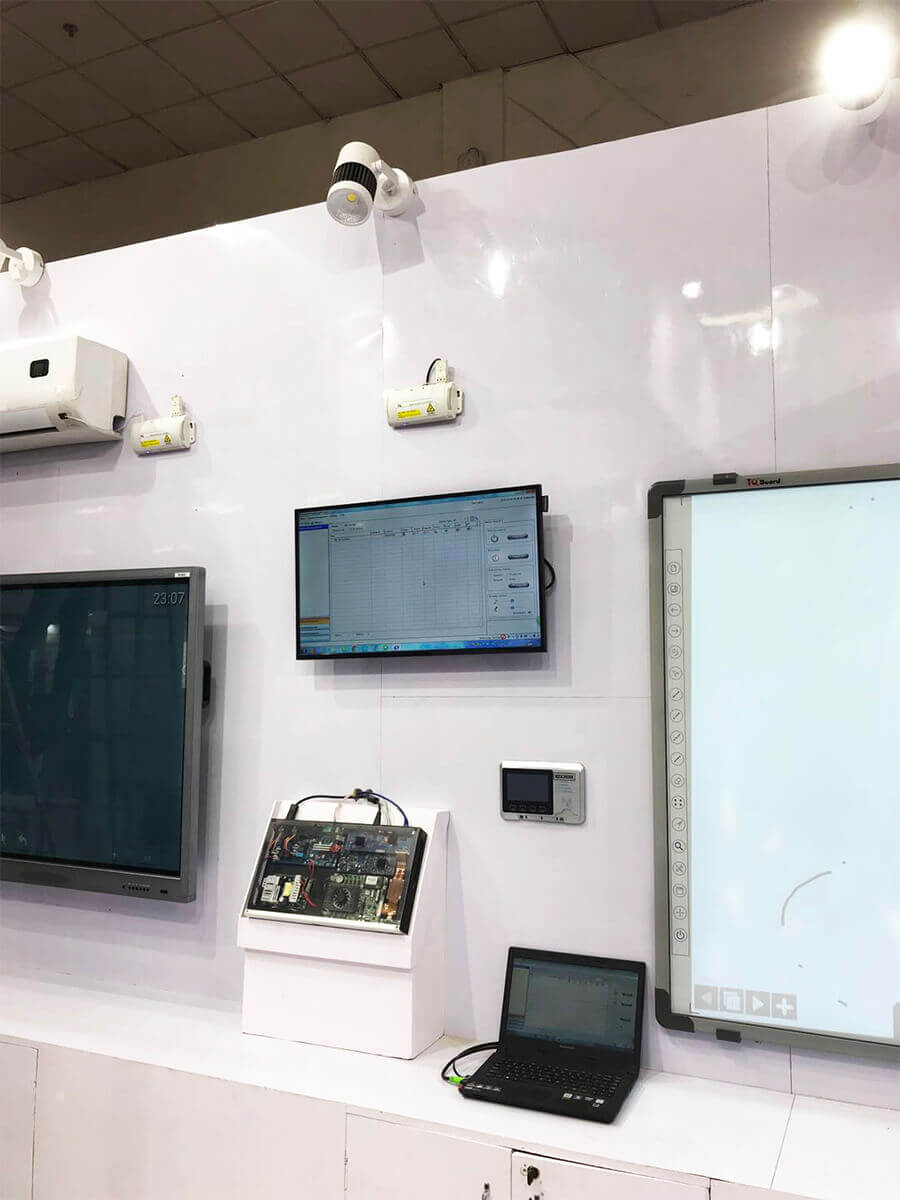 The connection of the whole system demonstrates the powerful integrated control function of IQSchool Solution, which can control the light on/off, projector on/off, air conditioner on/ off, adjust the temperature on the touch panel, set the device operation schedule and turn on/off all connected devices as required.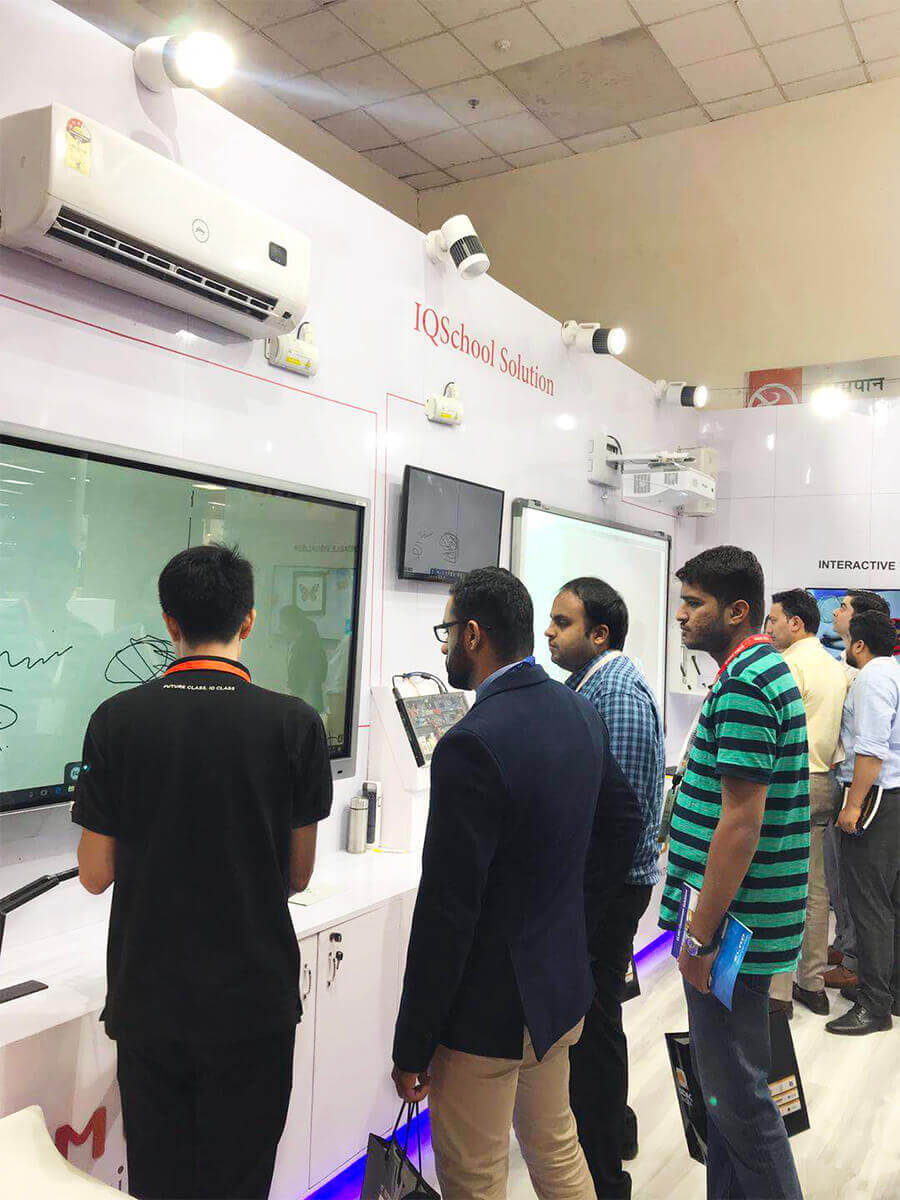 Once the IQSchool Solution was exhibited, we received a lot of consultations, the product manual we prepared on the first day was almost run out. It is also a great honor for IQ to be recognized by the Indian market. IQ hopes to have in-depth communication and cooperation in the Indian market. If you are interested in IQ, please email us at master@iqboard.net or leave a message on our website: www.iqboard.net