Since IQ has promoted the concept of the IQSchool Solution, we are desired to demonstrate this great solution to everyone who needs it in a more intuitive way. Therefore, on the occasion of BETT2018, we have furnished the booth to turn it into a demo campus and divided it into three display areas, including two demo classrooms and one main display area.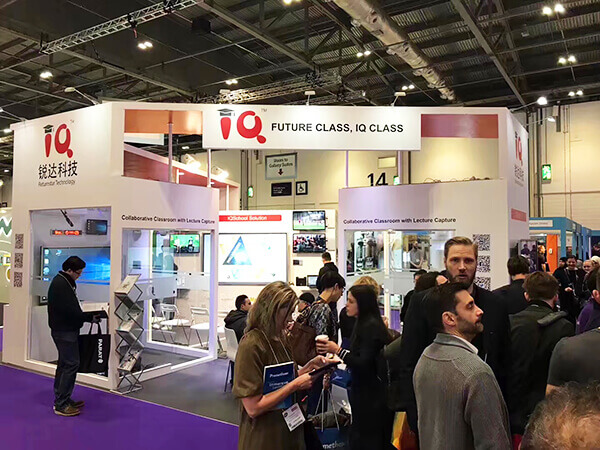 Classroom devices will be on the central control by IoT and also two classrooms could be synchronized for interactive learning, thats to say, visitors/students at different classrooms could interact and communicate with each other. Then as to the main display area, usually this area indicates the places beyond the classrooms on the campus. There we will make the audio&video broadcasting and devices management and control.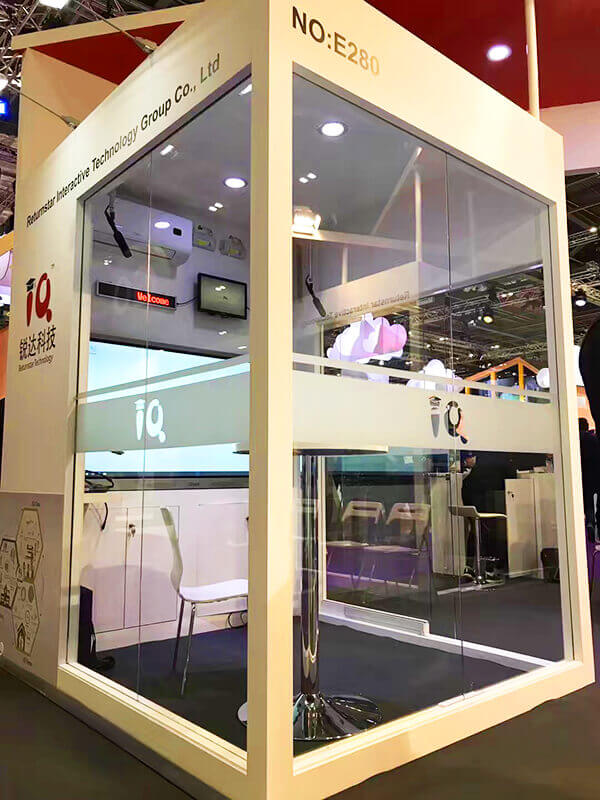 This time we also bring something new on the spot to cater to different demands. They are the control touch panel which could achieve audio interaction over IP at different places, and the video management platform with HD LCD screen. In addition, we have set up a special product display wall to show the core products of the IQSchool solution, including IQ Converged Station, Audio DSP, IQVideo Station and others.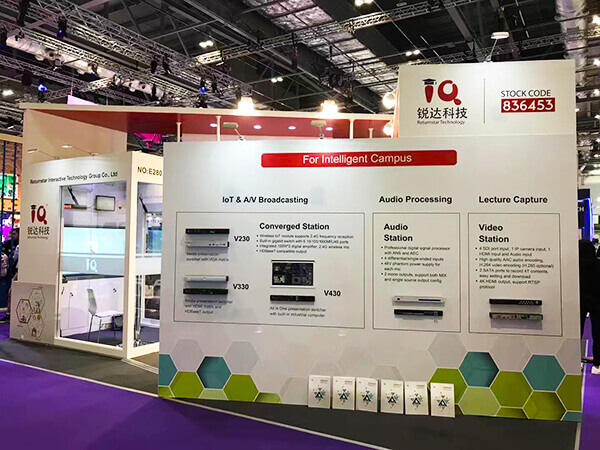 Beyond the IQSchool Solution, we also introduce several new devices. The first one is the IQTouch C series, which has two models, one is for education purpose, the other corporation. They are designed to meet different demands from schools and companies.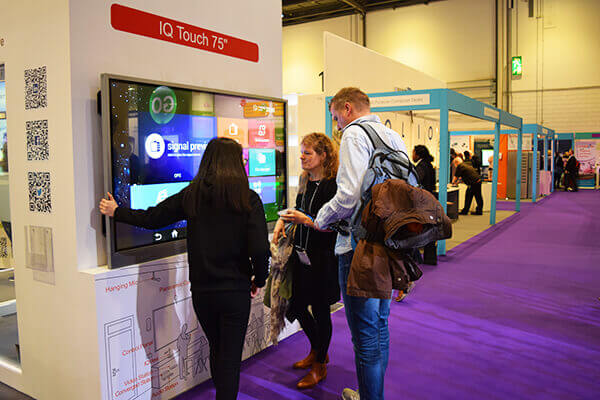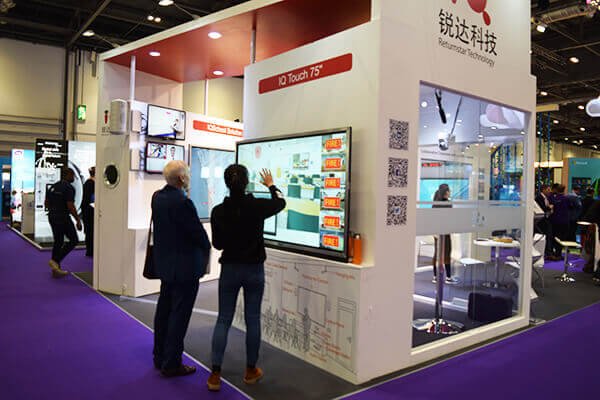 The second one is the wireless microphone system, which could automatically match the frequency. There is no worries about lacking of the resources as every teacher has their own microphone. Then coming to the portable wireless speakers, its suitable for all types of outdoor activities. The intelligent voice recognition will help teachers and students get a better learning experience. The last one is the intelligent PA system. With the condenser microphone and smart PA playback, this device could allow teachers to free their hands, and students in any corner of the classroom can clearly listen to teachers.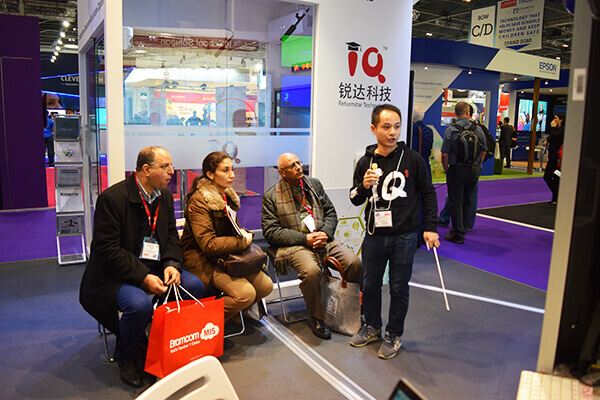 Of course, we can not forget our old friends-IQView Interactive Document Camera E3511 and IQTouch J.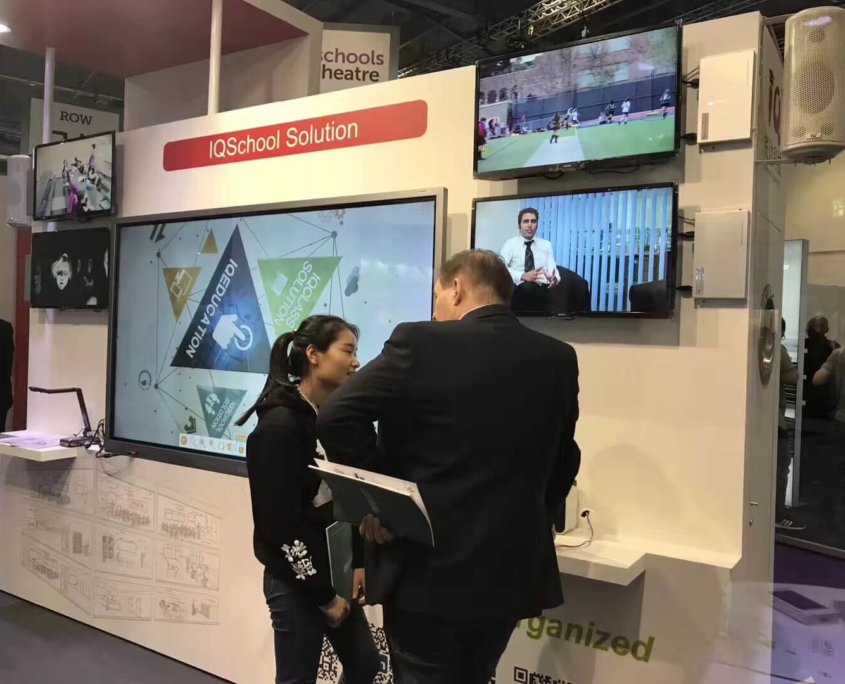 Except for a series of products mentioned above, IQ still hopes to provide teachers and students with a more vivid, flexible and interesting learning environment from all aspects of campus life by constantly developing new products.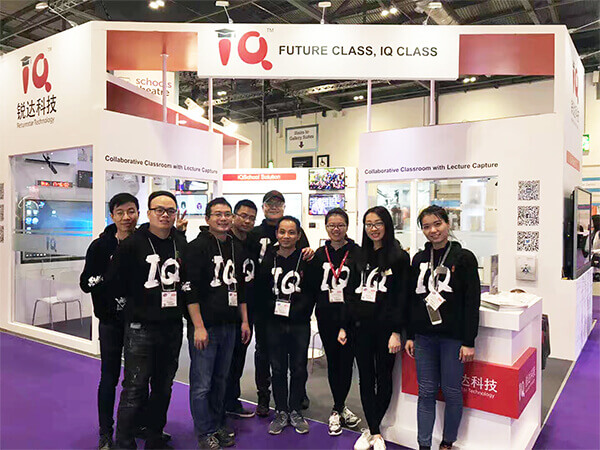 If you are interested, please visit our booth of E280 during the BETT2018 from Jan. 24th to Jan. 27th. Or you are free to contact us via E-mail to the iqboard@iqboard.net.