On the afternoon of November 27, after the final competition of undergraduates group and junior college students group, the final competition of the postgraduates group and awards ceremony were held in NO.2 broadcasting hall of Fujian southeast TV station. Several provincial leaders, including Zhou Lianqing, the member of Standing Committee of Provincial Committee, were present and gave the guidance.
IQ, as the technical supporter, has made a contribution to the success of the competition.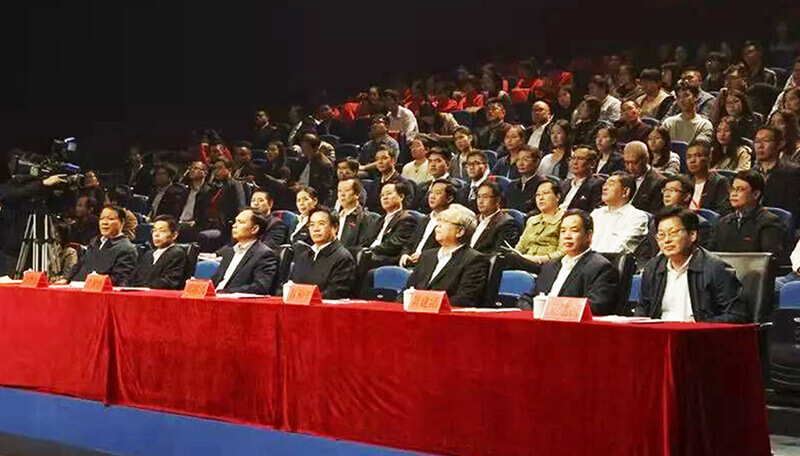 Zhou Lianqing, the member of Standing Committee of Provincial Committee, and other leaders were present
Let??s come to see the grand occasion of this event.
About competition system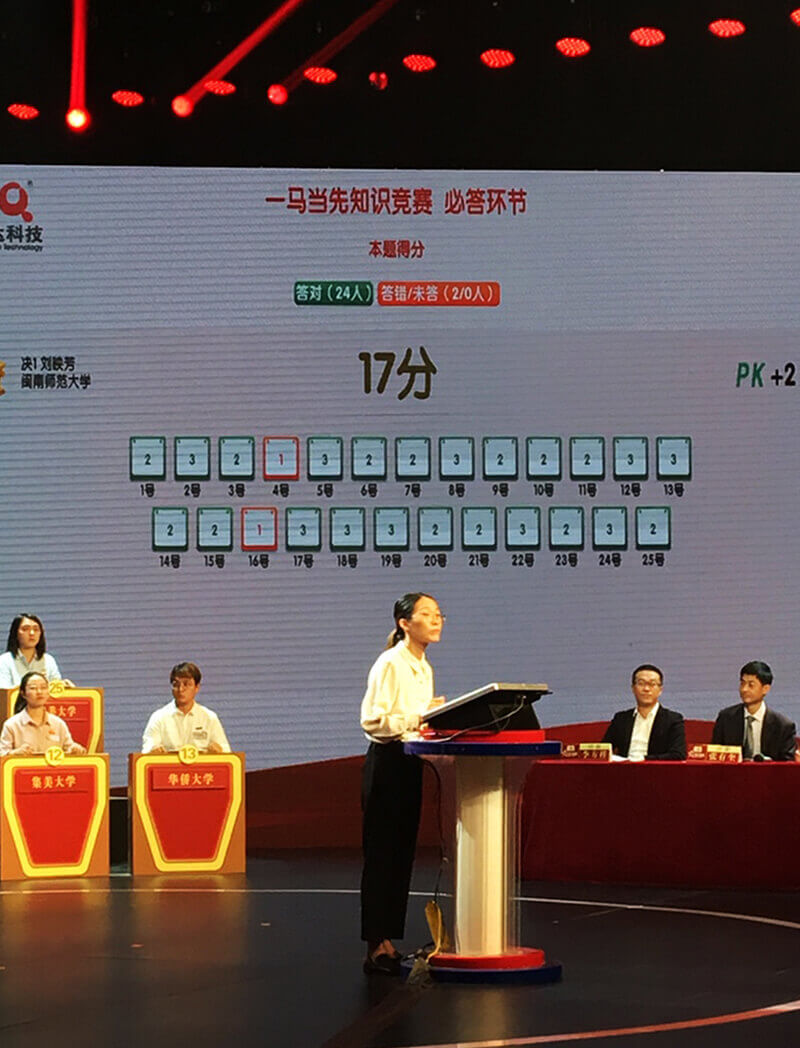 This year, the competition highlights the theme of learning "new thoughts", the contents of the competition closely follow Xi Jinping Thought on Socialism with Chinese Characteristics and four teaching materials of political theory courses in universities as well as current political affairs and the situation of Fujian province.
In the final round, the competitors went to the stage to select the question set which has a different score value and answering time. The answering channel opened at the specified time and automatically closed at the end of the time. The system can automatically check whether the answer was correct and determine whether the competitor can continue to answer the question. 25 competitors sitting in the back seats to answer questions at the same time, if they gave the wrong answers, the qualified competitors plus the corresponding points with a PK points mode.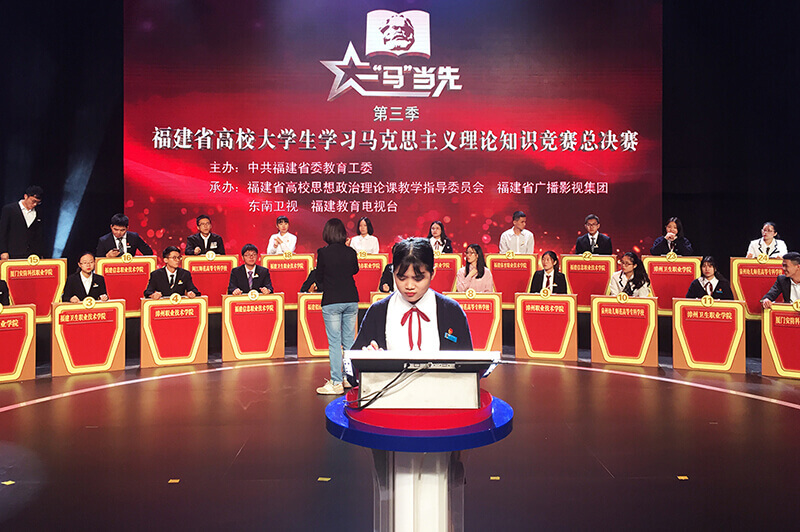 About technical support
IQ sent an elite team to provide a complete set of the competitive solution including IQPad Interactive Response System software, ?a laptop as the server endpoint, IQPads as the client endpoints for players, wireless AP and other high-tech products developed by IQ to support the two-season knowledge competition.
IQ engineers with methodical on-site control, seamless system operation brought a sparkle in the entire competition.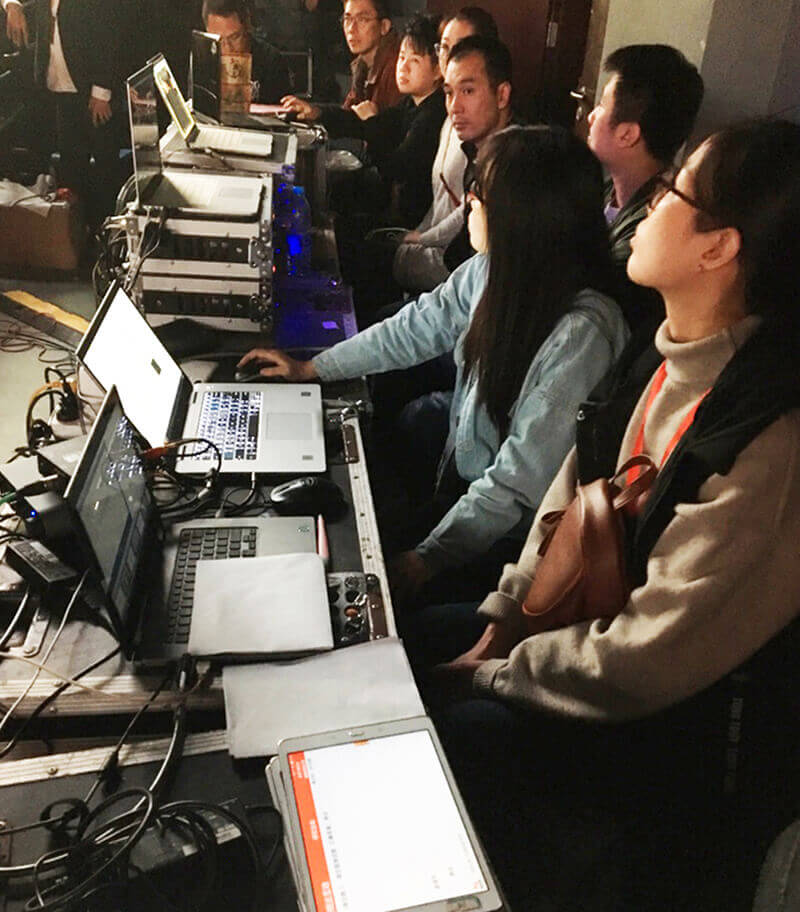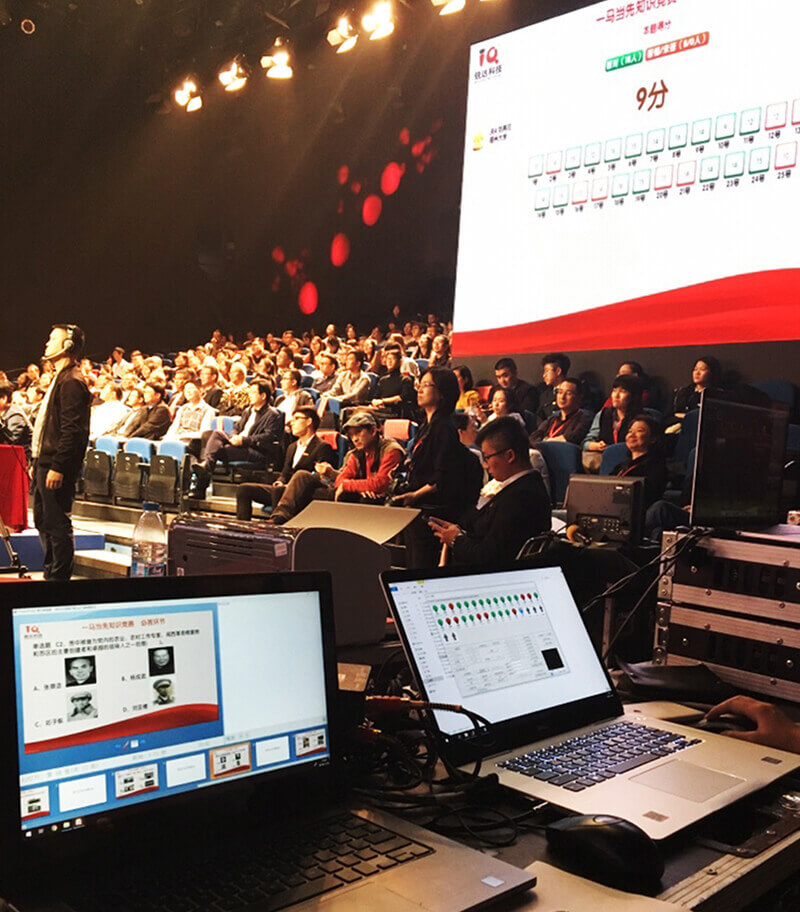 About IQ
IQ had developed the dedicated Interactive Response System which was according to the requirements of Fujian provincial committee of the communist party of China education working committee, Fujian university ideological and political theory course teaching steering committee and FETV. The system ran through the whole competition and shone brilliantly.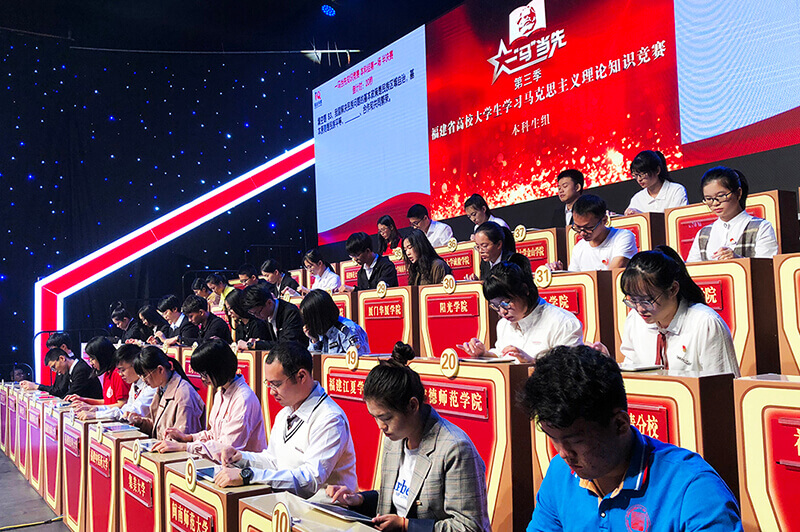 The Result
After fierce competition, Xiamen University, Fujian Business University and Zhangzhou? Health Vocational College have respectively won the group first prize of the postgraduate group, undergraduate group and junior college students group. Wang Tao from Fuzhou University, Song Shan from Fujian business school, Zhang Qingyuan from Fujian Chuanzheng Communications College have won the individual first prize of the postgraduates group, undergraduate group and junior college students group respectively.